Pedestal Mount Overhead Braced (POB)
The most popular & economical system amongst our fleet. Being supported off the ground on aluminium feet means it is easy to clean and is available in any of our materials. Perfect for schools, shopping centres, community centres & office buildings.
We supply to builders in commercial construction and fulfil tenders from the education, hospitality, local government, sports and recreation, and factories and warehousing sectors.
Above all, Commfab is committed to producing quality results with fast turnaround. We pride ourselves on supplying and installing washroom partitions on-time and on budget, with consistency in quality and workmanship.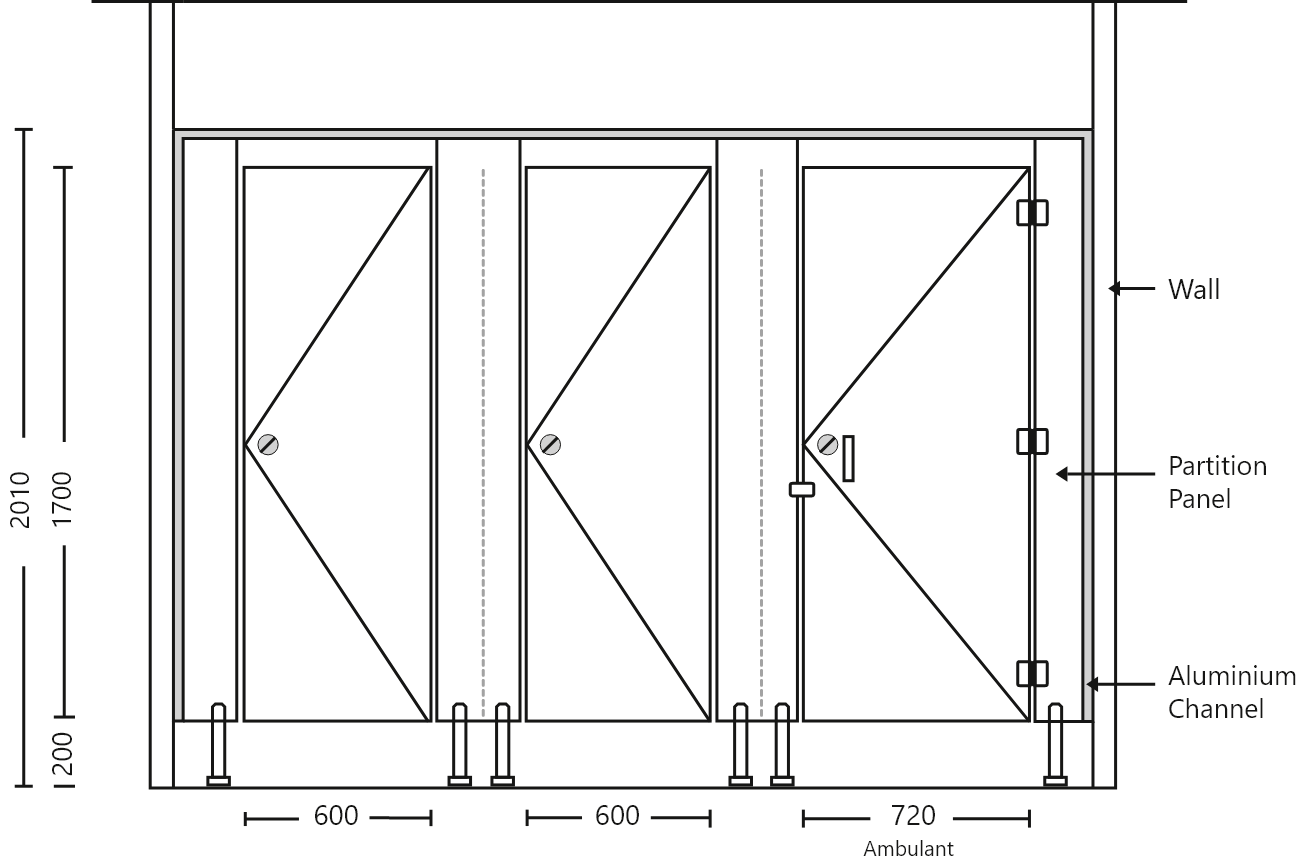 Partition Specifications
2000mm high including a 200mm floor clearance. Minimum width 140mm

1700mm high x 595mm wide to suit a 600mm opening

1700mm high x 720-750mm wide

Clear anodised aluminium square or round headrail. Powder coating options available

Clear anodised aluminium U channel. Powder coating options available

Clear anodised aluminium foot. Stainless steel & Black options available

Optional Rebated edge for total privacy