Blade Mount Ceiling Fixed (BFC)
The BFC offers long vertical lines whilst being supported off the ground for easy cleaning. Fixed floor to ceiling this system offers greater strength and suited to high traffic areas with low maintenance. Available in all of our materials, this system will sure make an impression. Suitable in pubs, shopping centres, corporate office amenities.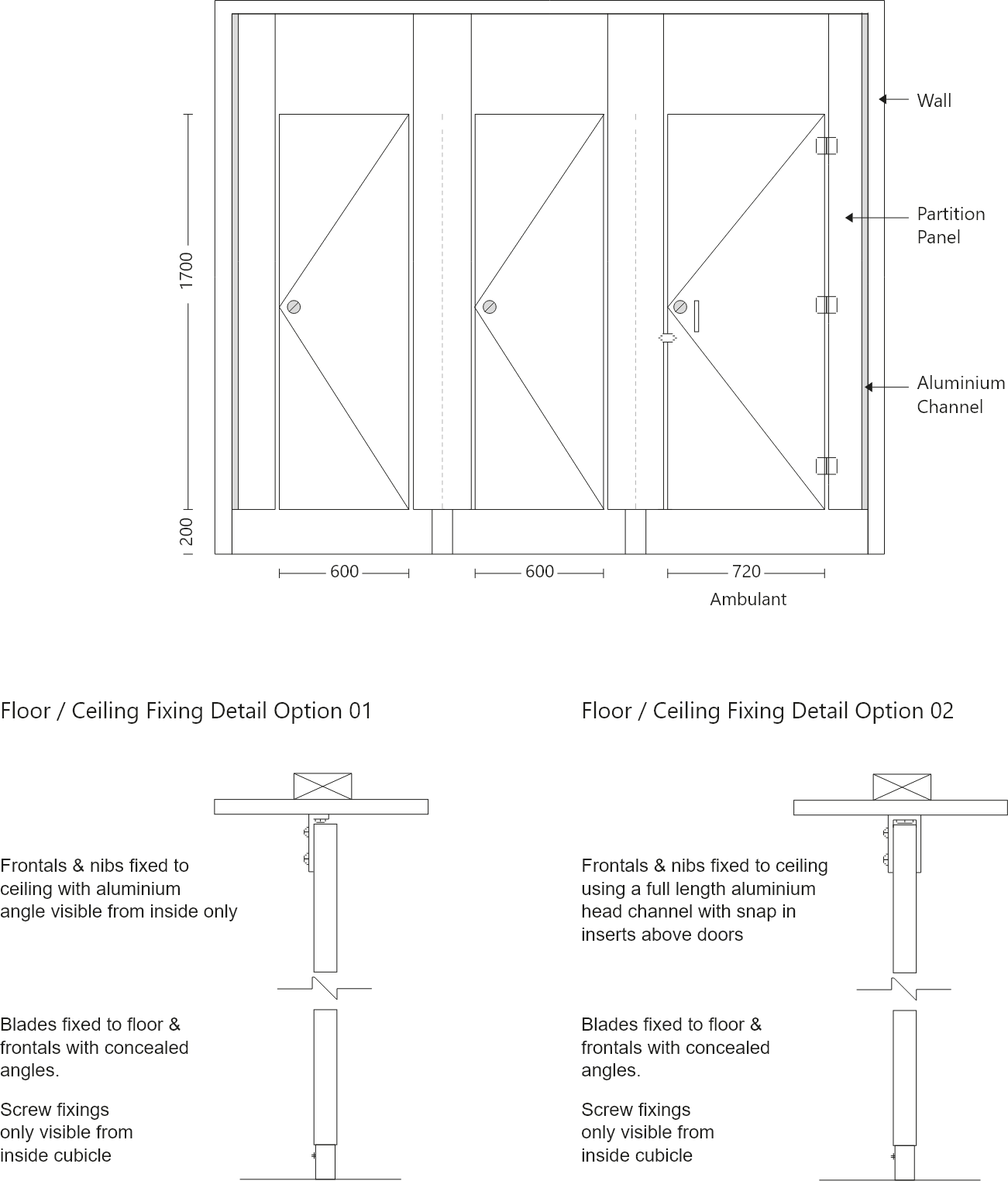 Partition Specifications
Up to 3200mm high including a 200mm floor clearance. Minimum width 180mm

1700mm high x 595mm wide to suit a 600mm opening

1700mm high x 720-750mm wide

Clear anodised aluminium square or round headrail. Powder coating options available

Clear anodised aluminium U channel. Powder coating options available

Optional Rebated edge for total privacy
Ceiling Fixing Options
Discrete angle fixings only visible from inside cubicle

Full length ceiling headtrack. More sturdy option where no extra ceiling supports are required.